Registration for September 2021 is OPEN NOW!

Our Sweet Moves Dance Program is designed for every child. Our aim is to foster a love of dance and enhance each child's self esteem.

Sweet Peas Ballet
Sweet Peas 1: Age 3
Sweet Peas 2: Age 4
Sweet Peas is an introduction to dance. The primary goal is to foster a love of movement. The curriculum focuses on basic dance technique through teaching a ballet syllabus. Sweet Peas classes encourage imaginative play through dance narrative and fosters each dancers self confidence.
What to Wear:
Girls: Pink bodysuit, pink footed tights, ballet skirt, pink ballet shoes, and hair in a bun*.
Boys: Black pants, white t-shirt, and white or black ballet shoes.
*We recommend our uniform for Sweet Peas. You can conveniently purchase girls' bodysuits, tights, and skirts for a complete uniform at our studio. We do not sell dance shoes at this time. Uniforms can be purchased at the front desk or by pre-order HERE.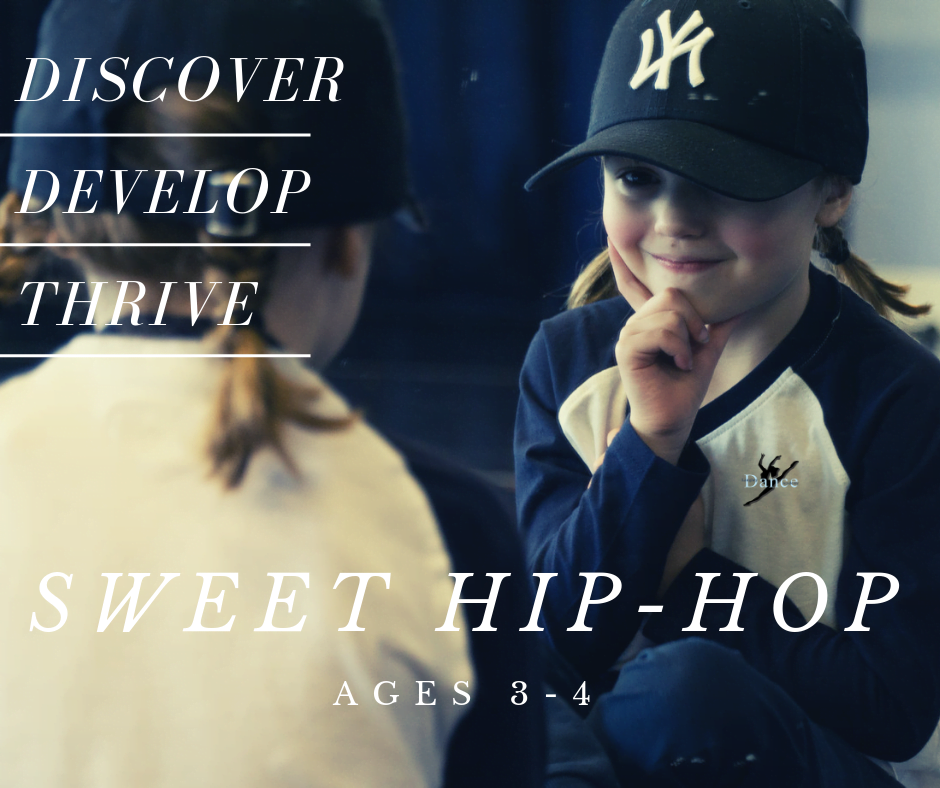 Sweet Hip Hop
Sweet Hip Hop 1: Age 3
Sweet Hip Hop 2: Age 4
Sweet Hip Hop is an introduction to hip hop for ages 3 and 4.  It focuses on rhythm and fun energetic moves that give students a basic foundation to move onto Pre-Hip Hop. 
What to Wear:
Loose clothing, like sweatpants or basketball shorts and a t-shirt, with non-slip, clean, indoor running shoes.
"Absolutely love how excited my daughter is to go to class every week. She asks what day it is, if it's Saturday yet. She has so much fun in her class and loves learning and following her teacher. They always welcome us and are always so sweet to my daughter. I hope to keep her dancing here for years to come!" – Mom of Natalie P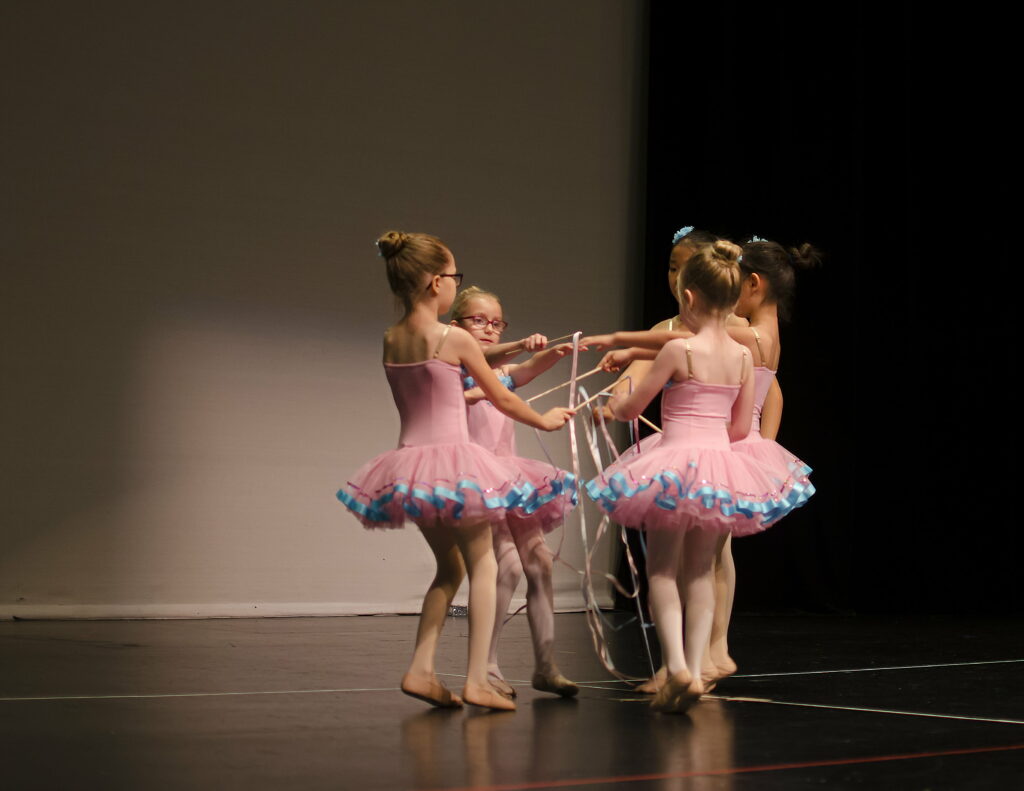 Sweet Tap
Sweet Tap 1: Age 3
Sweet Tap 2: Age 4
Sweet Tap is an introduction to basic tap dancing technique. The curriculum is based on the skills set forth by the Imperial Society of Teachers of Dancing (ISTD). This syllabus is designed for each age and ability of the student with a focus on fun and movement.
What to Wear: Black Bodysuit or black form-fitting tank top with form-fitting shorts/capris/leggings, black tap shoes, and hair off of the face. *LDA tap uniforms are available for purchase at the front desk or by pre-order HERE.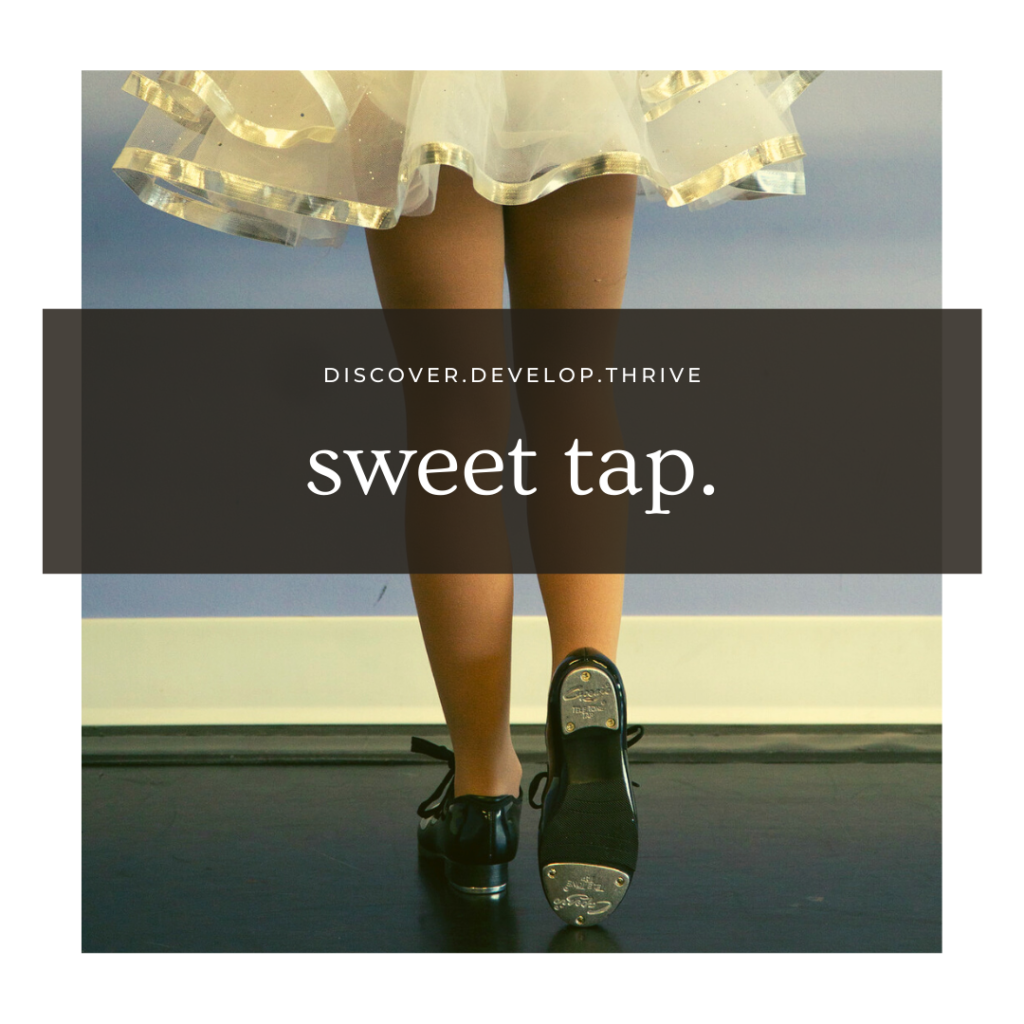 Sweet Jazz
Sweet Jazz 1: Age 3
Sweet Jazz 2: Age 4
This is an introduction to Jazz where students learn the basics while dancing to pop music. It is similar to Ballet in the regard that students progress through levels increasing difficulty and complexity with age and ability. The skills learned in Jazz incorporate many levels of space, movement patterns and formations. This class emphasizes fun and movement.
What to Wear:
Black bodysuits or form fitting black LDA tank tops or shirt with shorts or capris, black jazz shoes, and hair up. *LDA jazz uniforms are available for purchase at the front desk or by pre-order HERE.
Musical Theatre – Broadway Babies (Ages 3-4)
Musical Theatre is a jazz-based dance class that encompasses movement, lip syncing, and dancing all in one.
What to Wear:
Black bodysuits or form fitting black LDA tank tops with shorts or capris, black jazz shoes, and hair up. *LDA musical theatre uniform available for purchase at the front desk or HERE