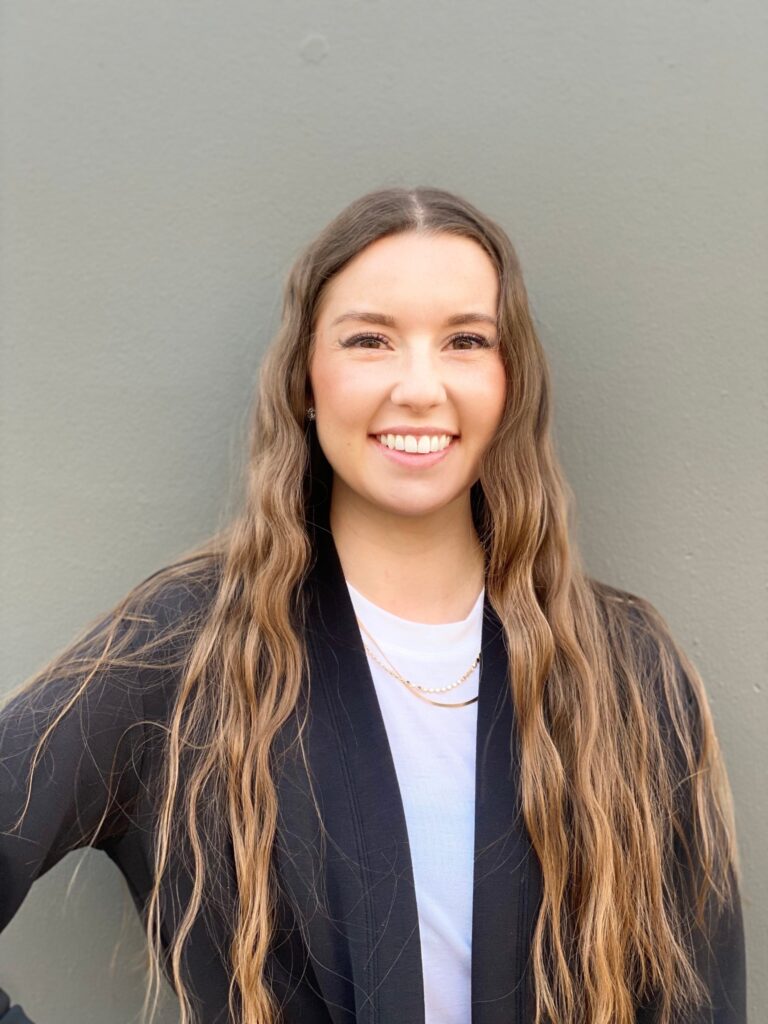 Lauren Blair: 
Miss Lauren was born and raised in a small town in Saskatchewan and began dancing at the age of four.  She performed her very first jazz solo to Hillary Duff's, "What Dreams Are Made Of" at age six and has spent nearly every day in the dance studio since then.
Lauren has trained in various styles including: Jazz, Tap, Hip Hop, Lyrical, Ballet, Contemporary, Musical Theatre and Production. She grew up performing in many competitions and conventions and has won numerous Most Outstanding and High Mark awards as a competitive dancer. Her studio training included studying under the C.D.T.A and completing both of her Advanced Jazz and Advanced Tap exams. One of her favourite memories as a dancer was travelling to New York in 2016 to attend classes with the Steps On Broadway and Broadway Dance Centre Faculty.
Lauren began teaching in 2012 and has worked as an Instructor and Choreographer for over 10 years. Her favourite genre to teach is Competitive Jazz and loves to incorporate her passion for conditioning and fitness into all of her classes. She has previously had the opportunity to teach adult Barre Fitness in studio and Off-Ice Technical Training for Figure Skate Canada.
She graduated from the Certified Dental Assisting Program at Saskatchewan Polytechnic in 2017 and now specializes in Pediatric Oral Surgery. In 2022 she made the move from Saskatchewan to B.C. and joined the Langley Dance Academy, where she continues to exercise her dedication and love for the art of dance.