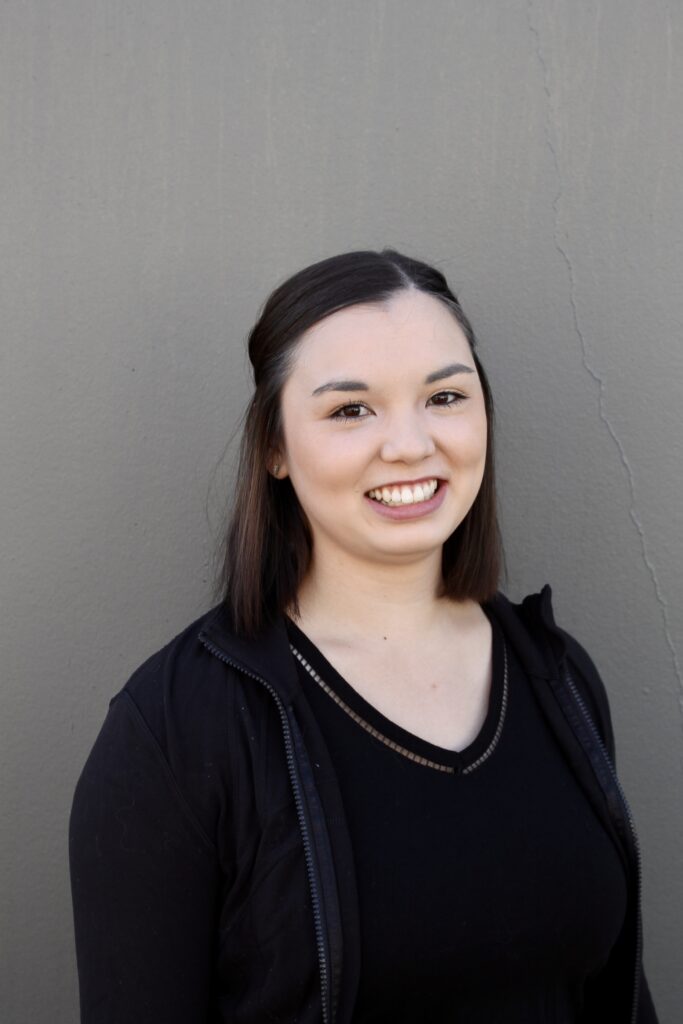 Kiyomi Kato:
Kiyomi started dancing at the age of 3. Her dance training includes Royal Academy of Dance Ballet, Jazz, Lyrical, and Hip Hop. Kiyomi has successfully completed all of the Royal Academy of Dance Ballet examinations from Pre-Primary to Advanced 1.
During her training at Langley Dance Academy, Kiyomi had the pleasure of participating trips to St. Petersburg, Russia and to New York City for dance. While in St. Petersburg, Kiyomi trained with the Mariinsky Ballet, one of the world's leading ballet companies and is also known as the Kirov Ballet. While there, Kiyomi took daily classes, including a Pas de Duex with principal dancers from the Mariinsky Ballet.
In her final year of training at LDA, Kiyomi joined fellow students and her teachers in travelling to New York City. There she received unforgettable dance training in Ballet, Contemporary, Broadway, and Jazz. Travelling and training abroad was a highlight of her dance training! Kiyomi is a certified Ballet Teacher with the Royal Academy of Dance. She has been an instructor at Langley Dance Academy since 2011. She aims to inspire and nurture a love of dance in all of her students.
Q. What do you hope dancers get our of your class?
A. I hope they feel inspired to keep dancing and improving. Nothing makes me happier than seeing dancers work hard to improve the corrections they have received.
Q. Favourite quote?
A. "Be who you are and say what you feel, because those who mind don't matter, and those who matter don't mind" – Dr Seuss.
"I just wanted to send a quick message to thank all the amazing dance teachers at LDA.  Julie was a little nervous this morning for her exam… I love that she was taken care of and helped through her fears and ended up finishing her exam.
She loves dance and she told me she was so happy and proud that she did her exam. We love it at LDA! And I'm so thankful that Julie has a safe place to dance and have her confidence grow!"
Becky K (Dance Mom)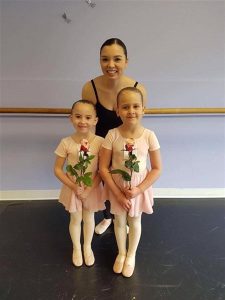 Miss Kiyomi & Julie (left)