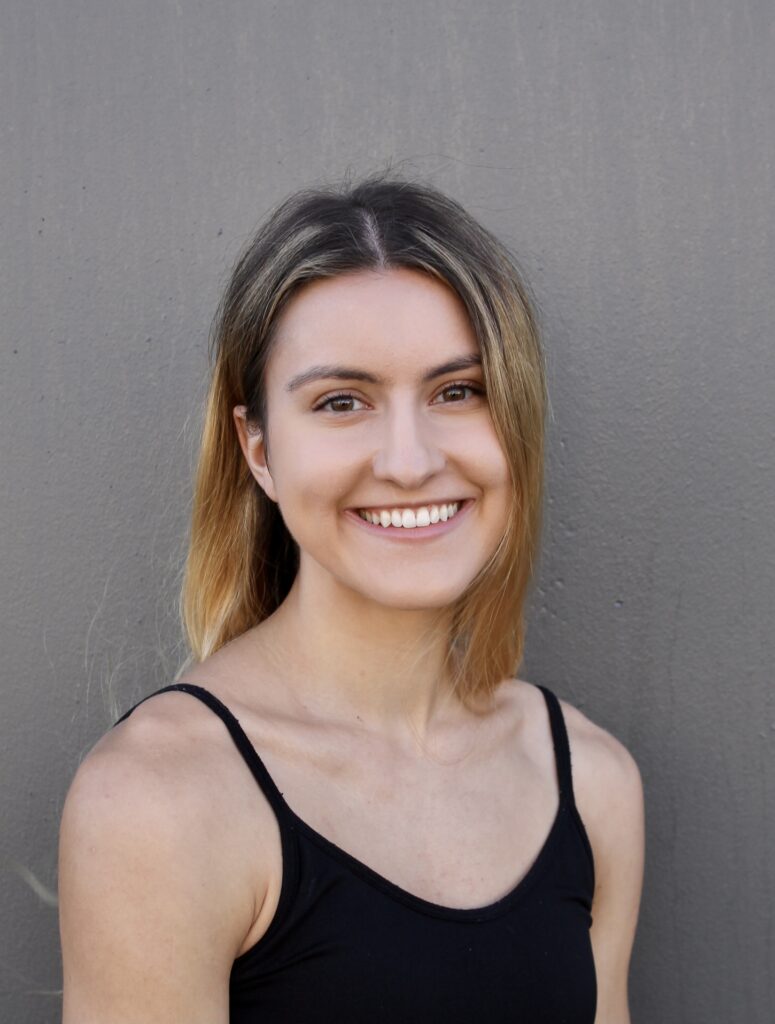 Abi Vilio:
As the only daughter amongst five brothers, little Miss Abi was enrolled in the furthest thing from hockey that her mom could think of: ballet! Abi became a student at Langley Dance Academy for over a decade, where her love for dance began in Miss Lana's ballet class. Over the years, she has explored jazz, contemporary, lyrical, and other dance styles. Abi continues to maintain her passion for dance through joining LDA's wonderful faculty–primarily as a ballet and jazz teacher. This year, Abi is also dancing on the Vancouver Giants dance team. In addition to dance, Abi is a big fan of rollerblading!
Abi has successfully completed her Royal Academy of Dance examinations from Grade One to Advanced Two. She holds her Bachelor of Arts from The University of The Fraser Valley, and her Bachelor of Education from Simon Fraser University. She is a BC certified K-12 educator employed in SD35. She has been continually recognized for academic and professional excellence in education through scholarships, awards, dean's list nominations, graduating with distinction, and a GPA exceeding 4.0. Notably, Abi was recognized as SFU's most promising teacher candidate entering their Professional Development Program, due to academic standing and teaching performance, in which she was able to infuse dance education.
Abi currently works with a diverse, wide range of learners as a classroom and resource teacher at several of Langley's elementary schools. Abi is also trained in the use of Applied Behavior Analysis through her work as a behaviour interventionist for children with autism. Her extensive background in education and environments interacting with youth began when she started working at a local children's playcentre, where she remained an employee all throughout her high school and university journey. Abi is passionate about social emotional learning, teaching with heart, and providing an engaging dance education to every student!